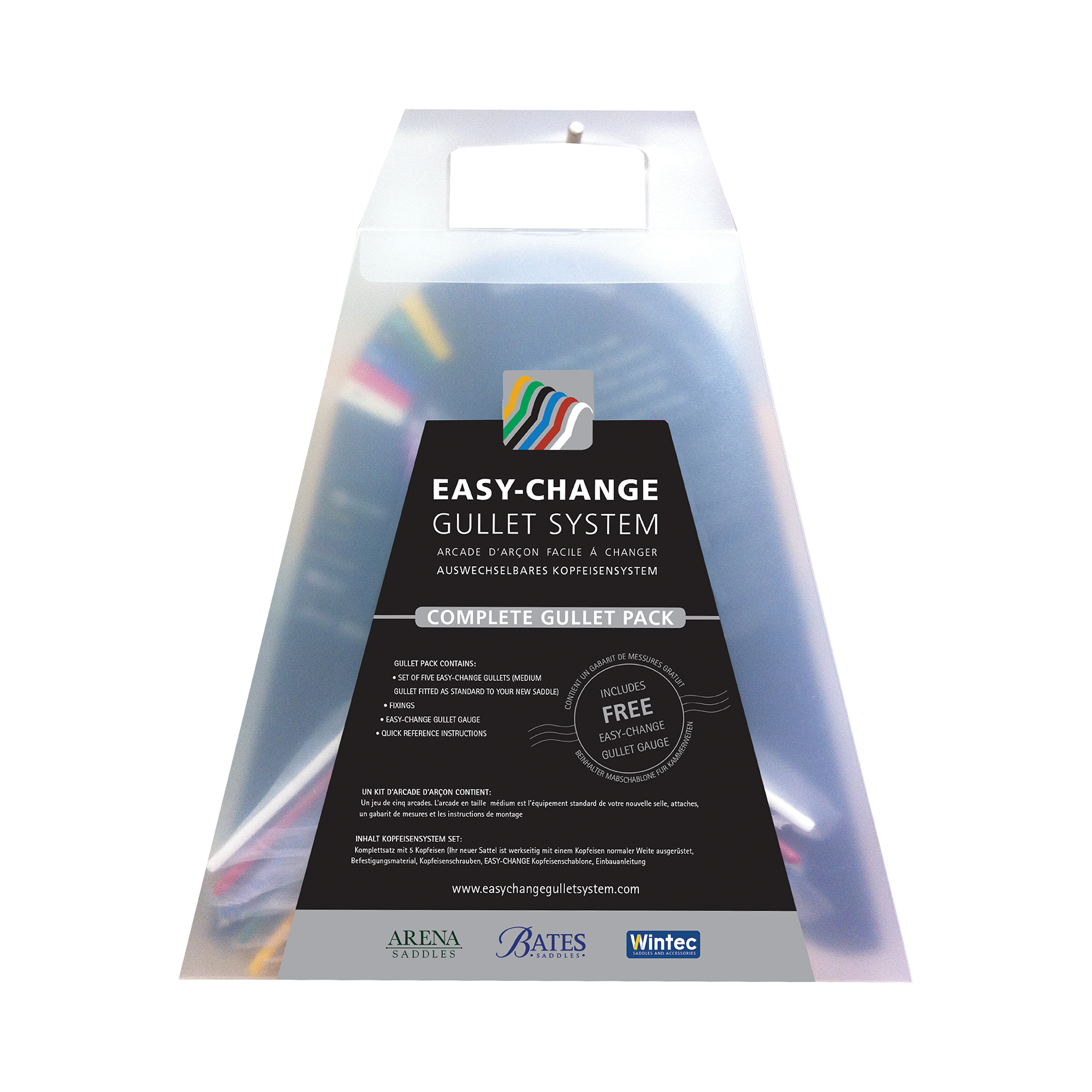 EASY-CHANGE Gullet System: Complete Kit
or Buy Now, Pay Later.
Contains an EASY-CHANGE Gullet Gauge, five gullet plates, along with all the fixings for fitting them in your saddle. 
Medium/Black gullet not included as fitted as standard in all standard saddles except for the High Wither (fitted with a Medium Narrow/Green gullet).
Features
Suitable for use with all Arena Saddles, with the exception of saddles designed for a wide horse conformation
Weight
Approximately 2 kg/4.4 lb
Small things matter
EASY-CHANGE Fit Solution
Together the EASY-CHANGE Gullet System and the EASY-CHANGE Riser System offer a total fitting solution for your horse's absolute comfort and your peace of mind.
EASY-CHANGE Gullet System
Select the optimal tree width for your horse's current shape and muscling.
EASY-CHANGE Riser System
Make adjustments within the saddle panel for optimal balance and clearance.
Buy Now, Pay Later
Or 4 payments of $46.24 with Afterpay.
Or repay your way with Zip.
humm
Or pay it your way with humm.