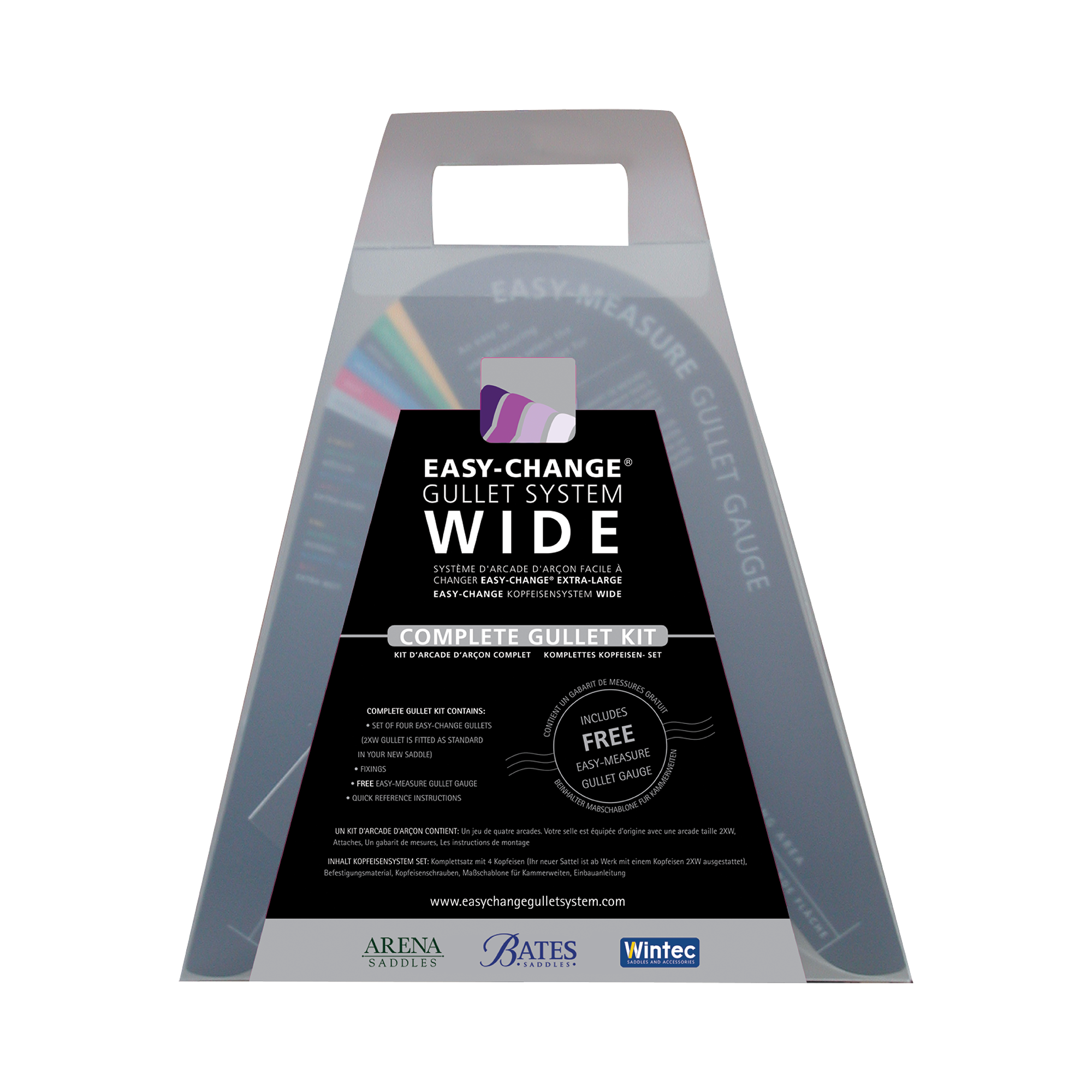 EASY-CHANGE Gullet System WIDE: Complete Kit
or Buy Now, Pay Later.
Contains an EASY-CHANGE Gullet Gauge, four interchangeable gullet plates (2XW plate is fitted as standard in your saddle) along with fixings for fitting them in your WIDE saddle. 
Features
Suitable for use with Arena saddles designed for a wide horse conformation
Weight
Approximately 2 kg/4.4 lb
Small things matter
EASY-CHANGE Fit Solution
Together the EASY-CHANGE Gullet System and the EASY-CHANGE Riser System offer a total fitting solution for your horse's absolute comfort and your peace of mind.
EASY-CHANGE Gullet System
Select the optimal tree width for your horse's current shape and muscling.
EASY-CHANGE Riser System
Make adjustments within the saddle panel for optimal balance and clearance.
Buy Now, Pay Later
Or 4 payments of $46.24 with Afterpay.
Or repay your way with Zip.
humm
Or pay it your way with humm.