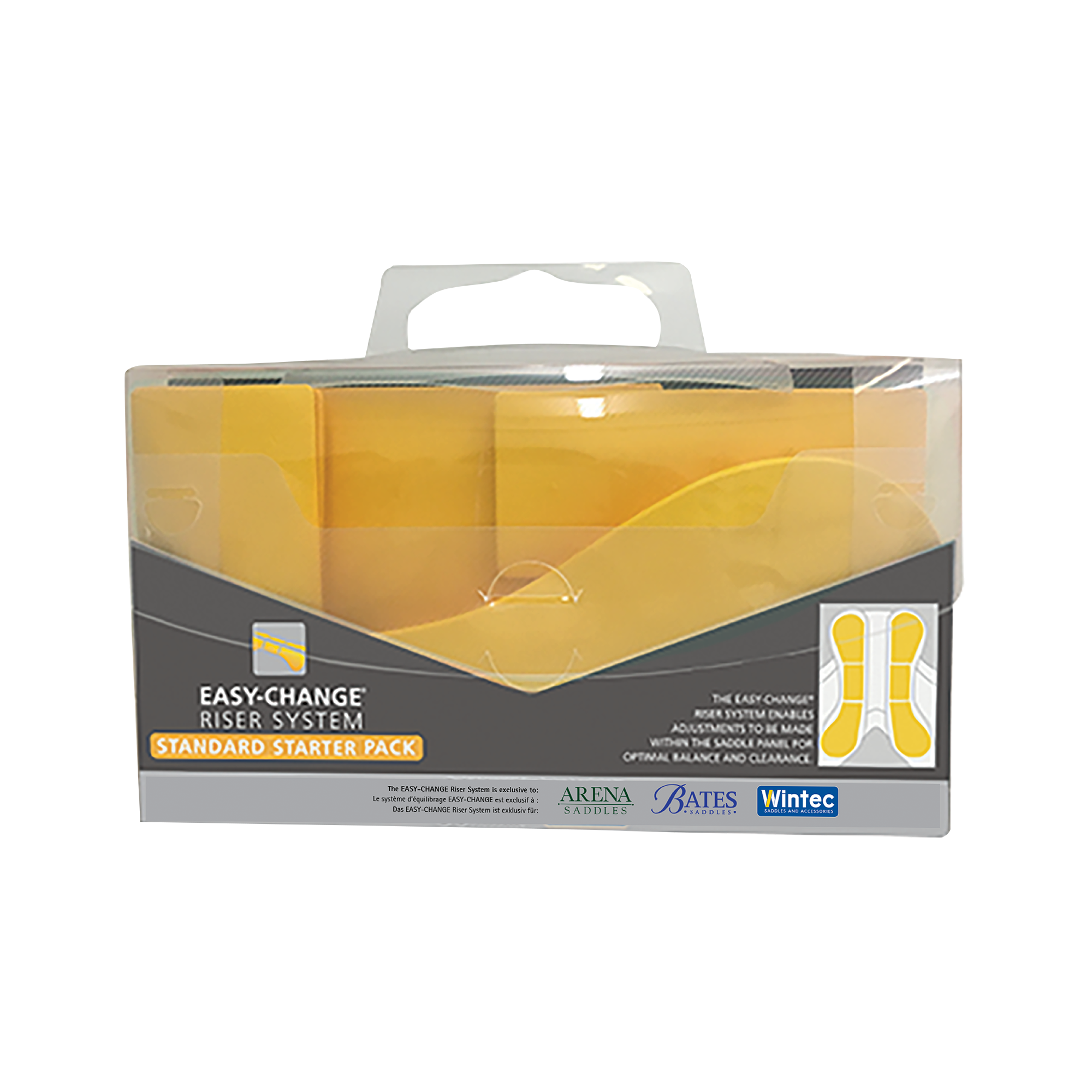 EASY-CHANGE Riser System: Standard Starter Pack
or Buy Now, Pay Later.
The standard starter pack contains front risers, centre risers and rear risers (4 mm and 8 mm) and an EASY-CHANGE locating tool. Not suitable for Pony or Jump saddles. 
Features
Suitable for use with Arena All Purpose and Dressage saddles
Weight
Approximately 300 g/10 oz
Small things matter
EASY-CHANGE Fit Solution
Together the EASY-CHANGE Gullet System and the EASY-CHANGE Riser System offer a total fitting solution for your horse's absolute comfort and your peace of mind.
EASY-CHANGE Gullet System
Select the optimal tree width for your horse's current shape and muscling.
EASY-CHANGE Riser System
Make adjustments within the saddle panel for optimal balance and clearance.
Buy Now, Pay Later
Or 4 payments of $29.99 with Afterpay.
Or repay your way with Zip.
humm
Or pay it your way with humm.